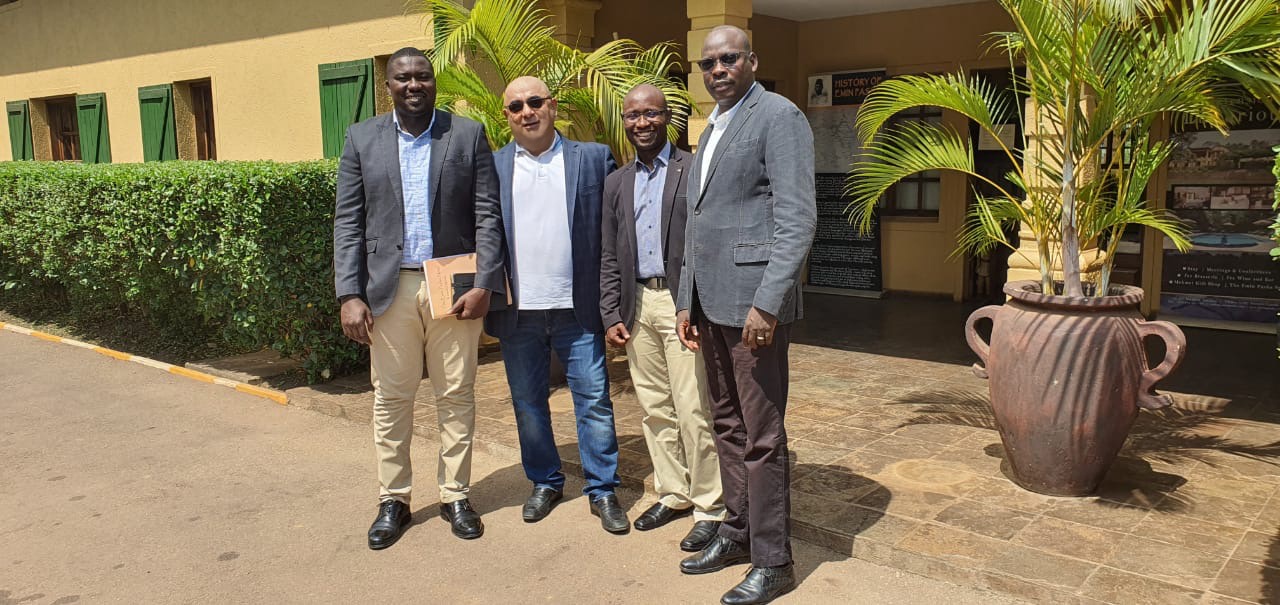 LEVA Hotels & Resorts Makes its Foray into Uganda with Signing of First Hotel in Kampala
Continuing its aggressive expansion, Dubai-based LEVA Hotels & Resorts has entered into a management agreement with Prism Construction Company to operate the beautiful Emin Pasha Lake View Hotel Residences. Situated in Muyenga at Tank Hill in Kampala overlooking the famous Lake Victoria, the stunning hotel is scheduled to open in the 3rd quarter of 2020 and features 56 well-appointed rooms equipped with outstanding amenities.
ICREA team and the founding partners have been instrumental in managing this partnership of Leva Hotels and Prism Construction. ICREA has combined expertise and in-depth knowledge of finance (debt & equity), underlining real estate sector, education operators & investing companies in executing projects successfully through powerful financial consulting, strategic advisory, creative structuring & risk mitigation.
Mr. Kennedy Losuk Loluke, Owner and CEO of Prism Construction Company, stated, "LEVA Hotels & Resorts is a distinctive brand and we are very pleased to be the first one to welcome it to Uganda. We are confident under the management of LEVA, Emin Pasha Lake View Hotel Residences will continue to excel achieving greater success."
The Emin Pasha Lake View Hotel Residences offers a refreshing and relaxing experience with unrivalled views of Lake Victoria which is the largest lake in Africa and the second largest freshwater lake in the world.
Mr. JS Anand, Founder and Chief Executive Officer of LEVA Hotels & Resorts, said, "Uganda is a remarkable destination. We are delighted to partner with Prism Construction Company and extremely grateful to the group for giving us this fantastic opportunity. Africa is one of the key growth markets for us and we are thrilled to debut in the continent with an exceptional property like Emin Pasha Lake View Hotel Residences."
Located merely 1.1km from Independence Monument in the city, the Emin Pasha Lake View Hotel Residences is Kampala's first boutique hotel. It boasts impressive recreation and meeting facilities including a beautiful garden, an outdoor swimming pool, sauna and steam room, state-of-the-art gym, spa, all-day-dining restaurant, rooftop restaurant and meeting rooms.
The hospitality Industry in Uganda is witnessing incredible growth with tourism arrivals increasing year on year. According to industry reports, domestic demand supported by healthy private sector as well as investments in public infrastructure together with foreign direct investment inflows are driving the growth.
Connect with LEVA Hotels & Resorts on @LEVAHotels #LEVAHotels #LEVAHotelsAndResorts
About LEVA Hotels & Resorts
LEVA Hotels & Resorts is a dynamic lifestyle hotel brand uniquely positioned in the upscale and midscale segments offering a fresh perspective on hospitality. It attracts travellers who want to be immersed in vibrant spaces while enjoying world-class comfort and engaging service at affordable price points. Derived from the Latin word 'Levatio' meaning 'comfort', LEVA Hotels & Resorts boasts a unique portfolio of 4 complementary and well-differentiated hospitality brands aimed at delivering greater value to guests with a balanced lifestyle and solid return on investment for owners. At every level, LEVA is focused on the essentials that turn the mundane into memorable. For more information visit www.stayleva.com
For Media Contact:
Hina Bakht
Managing Director
EVOPS Marketing & PR
M: +971 50 6975146 | T: +971 4 566 7355
Hina.bakht@evopsmarketing.com
www.evops-pr.com