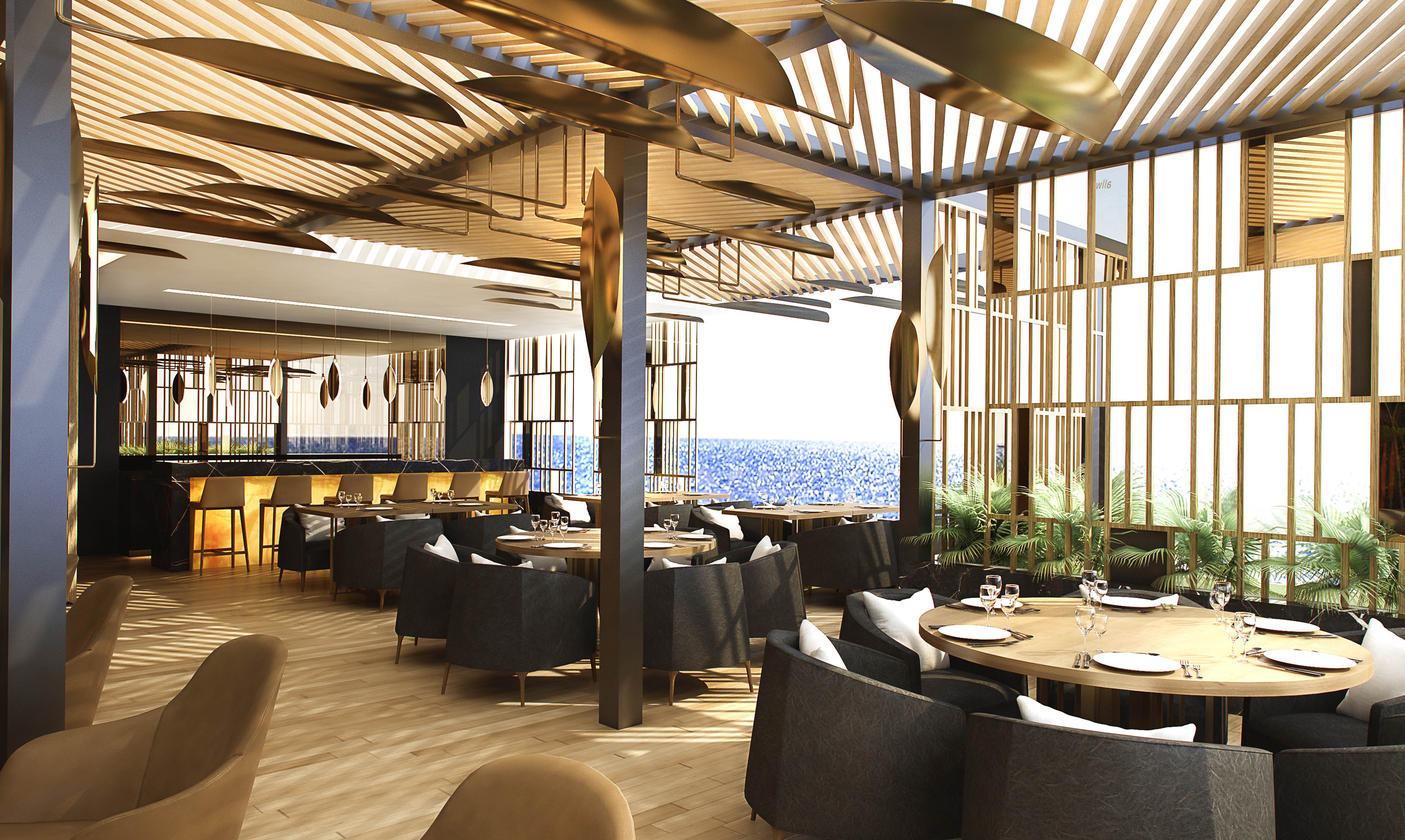 Swiss-Belboutique Bneid Al Gar Kuwait Gears Up for Opening in Q3 2019
Kuwait – Swiss-Belhotel International will offer its guests fascinating and engaging experiences and spaces with the opening of Swiss-Belboutique Bneid Al Gar Kuwait in the third quarter of 2019.
The trendy 4-star lifestyle hotel is superbly located across the street on Kuwait City's beachfront promenade overlooking the beautiful Kuwait Bay merely 18 km from KuwaitInternational Airport.
Laurent A. Voivenel, Senior Vice President, Operations and Development for the Middle East, Africa and India, Swiss-Belhotel International, said, "We are very excited about the upcoming opening of Swiss-Belboutique Bneid Al Gar and with it we are introducing for the first time in the Middle East our upscale Swiss-Belboutique brand. Designed to stir the soul and elevate the senses, the hotel strikes the right balance between comfort and style thoughtfully weaving a vibrant spirit for an enhanced and personalised experience. Our accommodation choices come with facilities and services that will leave guests truly relaxed and inspired. Each room is equipped with an extensive array of amenities. Additionally, the suites will offer beautiful living areas, bathtubs and balconies where you wake up with panoramic beach, bay, city and garden views."
Upon entering the hotel, the stunning lobby draws you in with joyful spaces that invite guests to gather and socialize. Hakan Gencer, Hotel Manager for Swiss-BelboutiqueBneid Al Gar, stated, "We have placed a very strong emphasis on creating spontaneous and lively urban hotspots for guests to gather and mingle that have been crafted to immerse the mind and soul with striking artworks and ambience. Every corner brims with character and playful touches."
Swiss-Belboutique Bneid Al Gar Kuwait will offer travellers a wide array of conveniences and facilities. On site is a stunning open-air swimming pool, a rejuvenating sauna, a state-of-the-art fitness center with day light, a well-equipped business centre, an all-day-dining international restaurant, a specialty restaurant, a trendy lobby café, a conference room to host high-powered board meetings and strategic seminars and a beautiful private roof-top terrace for special occasions and celebrations.
https://www.instagram.com/swissbelboutiquehotelkwt/
For media contact:
Hina Bakht
Managing Director
EVOPS Marketing & PR
Mob: 00971 50 6975146
Tel: 00971 4 566 7355
Hina.bakht@evopsmarketing.com
www.evops-pr.com
About Swiss-Belhotel International
Swiss-Belhotel International currently manages a portfolio of more than 145* hotels, resorts and projects located in Cambodia, China, Indonesia, Malaysia, Philippines, Vietnam, Bahrain, Egypt, Georgia, Iraq, Kuwait, Oman, Qatar, Saudi Arabia, United Arab Emirates, Australia, New Zealand, Bulgaria, Germany, Italy, Switzerland and Tanzania.  Awarded Indonesia's Leading Global Hotel Chain for eight years, Swiss-Belhotel International is one of the world's fastest-growing international hotel and hospitality management groups. The Group provides comprehensive and highly professional development and management services in all aspects of hotel, resort and serviced residences. Offices are located in Hong Kong, New Zealand, Australia, China, Europe, Indonesia, United Arab Emirates, and Vietnam.
 *Numbers may fluctuate
For further information visit https://www.swiss-belhotel.com