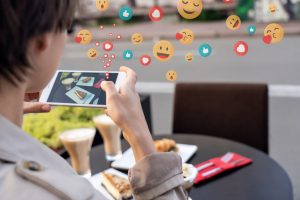 The right budget for paid advertising on Instagram for a hotel will depend on several factors, such as the size of the hotel, its location, and the target audience. A small hotel in a rural area may not need to spend as much on advertising as a larger hotel in a major city. Additionally, the target audience for a luxury hotel may be different than that for a budget hotel.
In general, it's a good idea to start with a small budget and gradually increase it as you learn more about what works for your hotel. A budget of $500 to $1,000 per month is a good starting point for many small to medium-sized hotels. However, it may be necessary to spend more if you are trying to reach a large audience in a competitive market.
When creating your ad campaign, it's important to focus on your goals and target audience. For example, if you want to increase bookings during the low season, you may want to target people who live in your hotel's surrounding area and are likely to be looking for a nearby place to stay. If you want to promote your hotel's amenities, you may want to target people who are interested in travel and have shown an interest in similar hotels or resorts.
Once your ad campaign is up and running, be sure to track your results and adjust your budget and targeting as needed. Also it's important to keep in mind that Instagram's Ad bidding model and metrics (CPM, CPC) play a role, so you need to be aware and optimize accordingly.
It's also worth considering testing different formats and targeting to reach the highest conversion rate. i.e. video ad may convert better than picture and also targeting based on interests and demographics may be more effective.
At EVOPS Marketing & PR we specialize in social media marketing including Instagram advertising. We can help you create and manage your Instagram advertising campaigns, from developing ad copy and designing visuals to targeting your ads to the right audience. Some of the services offered by our agency include:
Campaign planning and strategy: The agency will work with you to understand your goals and target audience, and develop a plan to reach them through Instagram advertising.
Ad creation and design: The agency will help you create effective ads that will catch the attention of your target audience and encourage them to take action. This can include designing visuals, writing ad copy, and filming videos.
Targeting and optimization: The agency will use Instagram's targeting and optimization tools to make sure your ads are reaching the right people and performing well. This can include targeting specific demographics, interests, and behaviors, as well as testing different ad formats and targeting options.
Reporting and analysis: The agency will provide you with detailed reports on the performance of your ads, including metrics like reach, engagement, and conversions. We can use this data to make adjustments to your campaigns and improve results over time.
Continuous improvement: the agency will keep an eye on trends and new features of Instagram and other social media platforms, that can help drive results for the business.
When choosing an agency, it's important to consider factors such as their experience in your industry, their portfolio of past clients and campaigns, and their approach to targeting and optimization. You should also take into account their ability to communicate effectively and deliver results in a timely manner.
It's also important to have a clear agreement on expectations, budget and communication, to ensure that you and the agency are aligned.
Reach us on md@evopsmarketing.com or +971 50 6975146