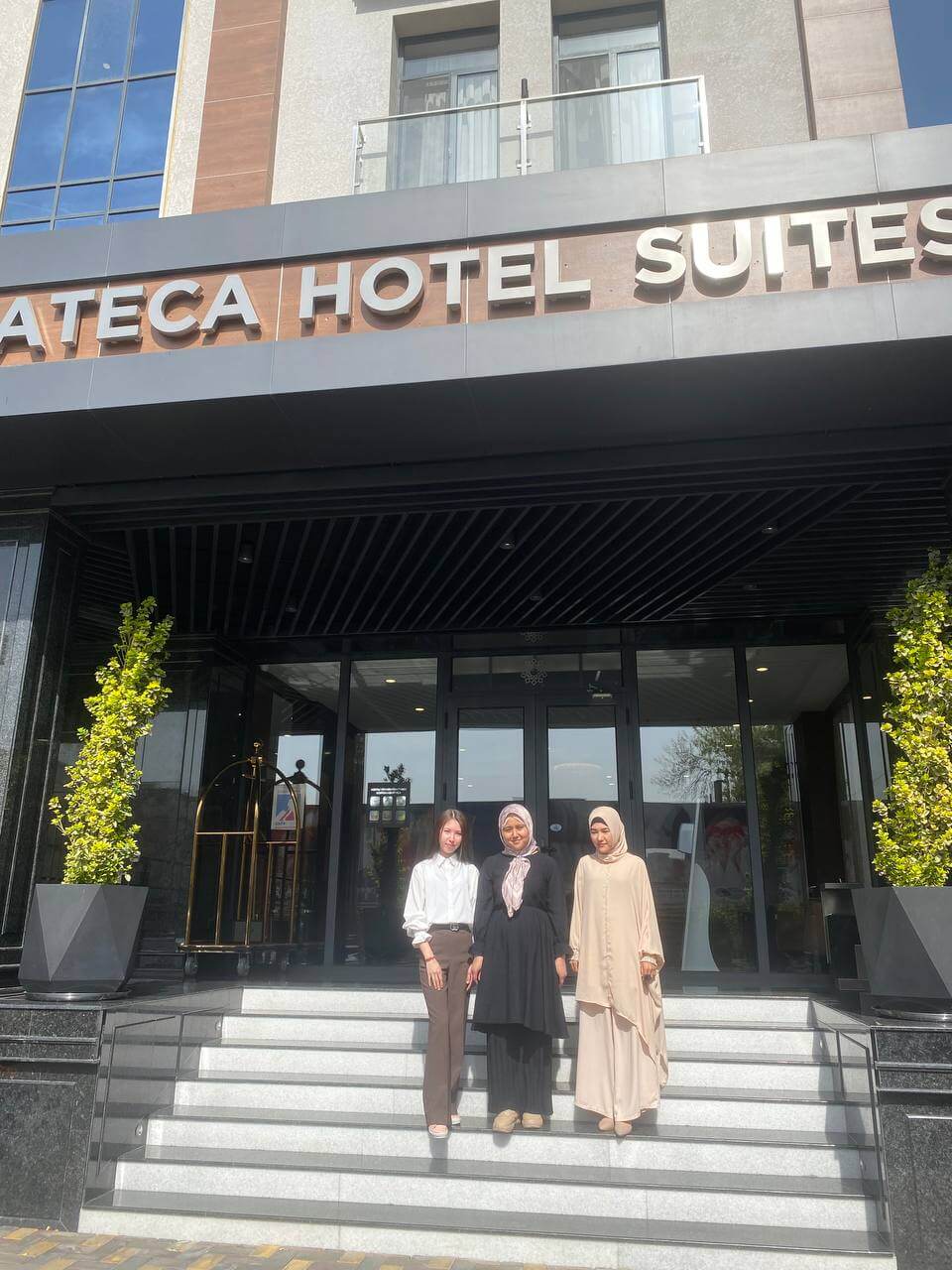 ATECA Hotel Suites Welcomes Students for Internship from Yeoju Institute of Technology in Tashkent
ATECA Hotel Suites in Tashkent, Uzbekistan welcomed seven students for four-week internship from Yeoju Institute of Technology in Tashkent (YTIT).
Hina Bakht, Vice Chairperson of ATECA Hotels, said, "We are delighted to welcome the latest batch of students from the Yeoju Institute of Technology in Tashkent (YTIT) for internship at the ATECA Hotel Suites as part of the bilateral understanding with the institute. Today, knowledge is increasingly shared across diverse spheres and must be understood in its broadest context. Our goal is to provide the highest quality of practical learning and on the job training to hospitality students. It will give students an opportunity to learn while working and create a broad and qualified pool of hospitality workforce for the industry as a whole."
Prof. Janpolat, Kudaybergenov, Rector of Yeoju Institute of Technology in Tashkent, stated, "The landscape of higher education is changing rapidly. Collaboration with strategic partners is crucial for overall development and progress of our students. In addition to our academic programmes we are increasingly focusing on practical education to nurture global leaders and, therefore, glad to partner with ATECA Hotel Suites. Our approach is designed to lay a solid foundation for successful careers with a view to work placement through tailored development programmes related to the field of study giving students the opportunity to immerse themselves in their preferred business areas. Such exchange prepares them for the real world with advanced skills that maximize their potential."
The students will be trained in the following departments.
Housekeeping
Dilnoza Komiljanova
Madina Obidova
Kitchen
Nozimabonu Ubaydullayeva
Marjona Rixsibayeva
Food & Beverage
Aziz Mannapov
Go'zal Ganiyeva
Finance
Seamlessly connecting life, business and pleasure ATECA Hotel Suites' superb facilities include fascinating dining and entertainment experiences with multiple outlets – Fringale Restaurant & Bar with indoor and al fresco dining and shisha terrace, Rendezvous Bar & Tea Lounge, Gourmandise – Deli Corner, and KTV – Karaoke Bar (opening soon), Mysk Spa with traditional Turkish hammam, massage and steam rooms, Iris meeting room, mobile business centre and complimentary high-speed Internet – all wrapped in ATECA's heartfelt service.
For Reservations at ATECA Hotel Suites Contact:
00 998 55 501 11 16
 00 998 90 054 64 05
 reservations@atecahotelsuites.com