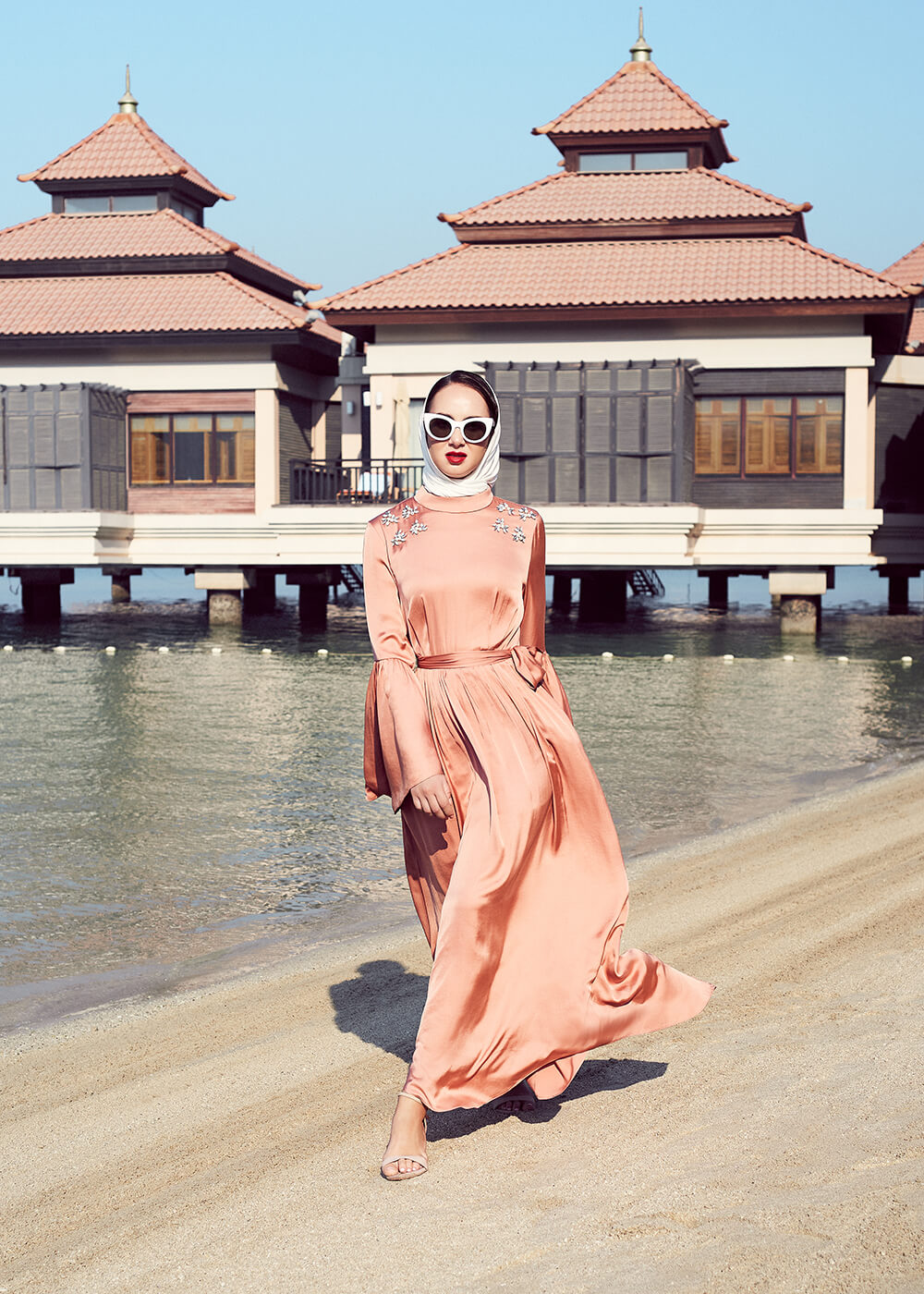 Enjoy up to 50 Per Cent Off on Modest Fashion Collections at Kashkha
Kashkha, a global brand for contemporary Arabic fashion, invites fashion lovers to explore its gorgeous collection of Modest Fashion and avail up to 50 per cent discount on select lines. The offer is valid both in stores in the UAE as well as online.
Kashkha's chic and elegant range of Modest wear is ideal for any occasion and has been beautifully designed to make women feel their best. Available in an array of colours and styles it includes all-time favourite pieces everyone wants.
The Kashkha Management, stated, "At Kashkha, we believe every woman is unique and our dresses are designed to complement the body and soul. The stunning urban Modest outfits inspire and allow women to be graceful from day to evening by simply mixing and matching the styles. Exquisite embroideries and flowing silhouettes, rendered on a variety of beautiful and luxurious fabrics, elevate style and exude sophistication and glamour at every step. Above all the collection is an expression and reflection of a woman's personality. Highlights include neutral and discreet tones as well as subtle prints to give the dresses a minimalist air. The timeless and contemporary designs are enhanced with striking finishes without compromising on  comfort."
Kashkha is a celebration of tradition and elegance. Whether one is looking for something extra special to stand out from the crowd or a comfortable and chilled day wear, you will find a wide selection of Modest fashion. High quality, functional, versatile and affordable clothing combined with excellent design are the hallmark of Kashkha.
–Ends–
About Kashkha
Established in 2003 in the UAE, Kashkha is a leading international retail brand for contemporary Arabic fashion. Weaving tradition with modern style, Kashkha offers a superb range of women's clothing for every occasion with a wide selection of Jalabiyas, Hijabs, Modest Fashion, Nightwear and Maternity Wear. With over 30 stores in all the major shopping malls across the UAE, France, Singapore, Oman, Qatar, Malaysia, Indonesia, Djibouti, Morocco and Lebanon, Kashkha is committed to provide its customers an outstanding experience with superb quality and attention to details.  The brand's online platform (www.kashkha.com) operates worldwide in more than 150 countries.
For media contact:
Hina Bakht
Managing Director
EVOPS Marketing & PR
Mob: 00971 50 6975146
Tel: 00971 4 566 7355