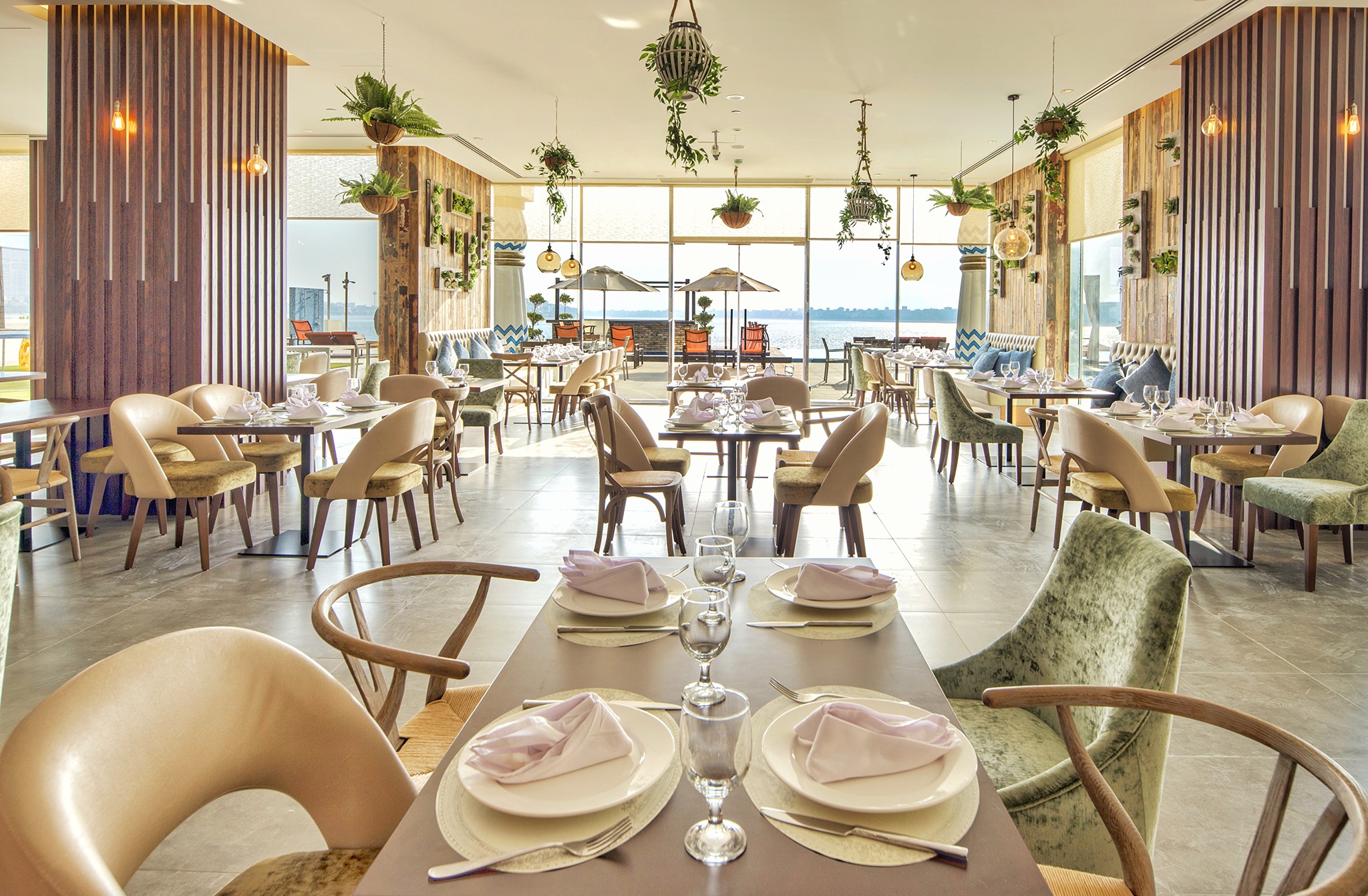 On World Food Day Central Hotels Highlights its Food Management Strategy for Reducing Wastage
According to industry reports only about half of the food served in a buffet is consumed while the remaining could be wasted. However, Central Hotels follows a well-defined strategy to reduce and manage food waste at all its properties including Royal Central Hotel The Palm, Canal Central Hotel Business Bay and First Central Hotel Suites.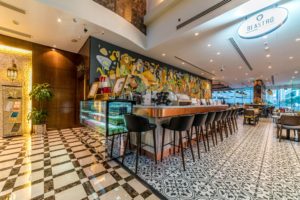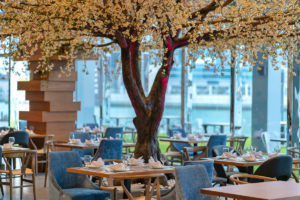 Talking about the group's food management programme on World Food Day, Mr. Abdulla AlAbdulla, Chief Operating Officer of Central Hotels, said, "With millions of people being underfed or malnourished around the world, it is everyone's responsibility to support World Food Day. Reduction and management of food wastage is critical for us at Central Hotels therefore, we have implemented a very strong strategy. While we try our best to minimise any kind of food wastage, safe, surplus food is collected from conferences and daily food and beverage operations and shared between the staff members."
Mr. Shady Dawad, General Manager of Canal Central Hotel Business Bay, said, "The first step was to conduct a food waste audit to measure our surplus food. Based on that we have developed an action plan to reduce food waste at every step setting targets, timescales and responsibilities for our team members. We have recently introduced new menus at all our food outlets. With simple changes such as replacing dishes that were being wasted the most on the buffet and reducing the size of the servings in accordance with the consumption, we have seen a big difference at our restaurants. Part of this strategy is also to encourage diners to take any of their leftover food home with them from the a la carte orders."
According to World Food Day our actions are our future and achieving zero hunger is not only about addressing hunger but also nourishing people, while nurturing the planet. This year, World Food Day calls for action across sectors to make healthy and sustainable diets affordable and accessible to everyone stating 'Healthy diets for a #zerohunger world.
Connect with Central Hotels on:
@RoyalCentralAE
@CanalCentralAE
@FirstCentralAE
#RoyalCentalAE #CanalCentalAE #FirstCentalAE #CentralHotels
About Central Hotels
Central Hotels has very quickly established itself as a reputed hotel management group in the UAE with its flagship property First Central Hotel Suites located in Barsha Heights (TECOM) near Sheikh Zayed Road. Building up on this amazing success, the brand is now poised to expand its footprint targeting the UAE as the primary market for growth in addition to other lucrative destinations in the Middle East. The group has recently added to its portfolio spectacular new 5-star hotels such as Canal Central Business Bay and Royal Central The Palm followed by Central House Citywalk focused on millennials, C Central Resort – The Palm, Diamond Central – Business Bay, and Island Central in Dubai.
For more information visit www.central-hotels.com
About Royal Central Hotel The Palm
The stunning Royal Central Hotel The Palm is a place where fantasy lives up to reality. The 5-star hotel features 207 elegantly-appointed rooms and suites, each beautifully designed to intuitively meet the needs of discerning travelers. Set in the iconic Palm Jumeirah, Royal Central Hotel offers an array of recreational activities from water sports to an outdoor infinity pool, state-of-the-art gym and health spa, along with exciting dining options. Guests have access to one of the best private beaches in the city while enjoying unhindered views of the world-famous architectural landmarks such as Atlantis The Palm and Burj Al Arab as they unwind and relax in a beautiful setting. It is also the best spot to watch the city's spectacular fireworks. Book your stay at Royal Central Hotel The Palm on +971 4 873 9300 or email reservations.rc@central-hotels.com
About Canal Central Hotel Business Bay
If you are looking for the magical allure of the iconic Burj Khalifa then Canal Central Hotel Business Bay is the place to be. It is only a few minutes away from The Dubai Mall, Burj Khalifa and Dubai Fountains. Equipped with the finest amenities, each of Canal Central's 280 spacious rooms and suites offer spectacular views of the Dubai Canal or Burj Khalifa. Completing the experience are a hand-picked selection of dining outlets, flexible meeting spaces, state-of-the-art gymnasium and spa, a stunning infinity swimming pool and salon. Book your stay at Canal Central Hotel Business Bay on +971 4 873 2100 or email: reservations.cc@central-hotels.com
About First Central Hotel Suites
Equally well-located is First Central Hotel Suites within easy reach of the emirate's key leisure hubs. In close proximity to the hotel are Dubai Internet City Metro Station, Dubai Media City, Dubai Marina, Montgomerie, Emirates Golf Club, and Mall of the Emirates. The deluxe hotel features 524 spacious and modern apartments equipped with top-notch facilities combined with award-winning hospitality. Book your stay at First Central Hotel Suites on +971 4 454 4900 or email: reservation.firstcentral@central-hotels.com
For Media Contact:
Hina Bakht
Managing Director
EVOPS Marketing & PR
M: +971 50 6975146 | T: +971 4 566 7355
Hina.bakht@evopsmarketing.com
www.evops-pr.com