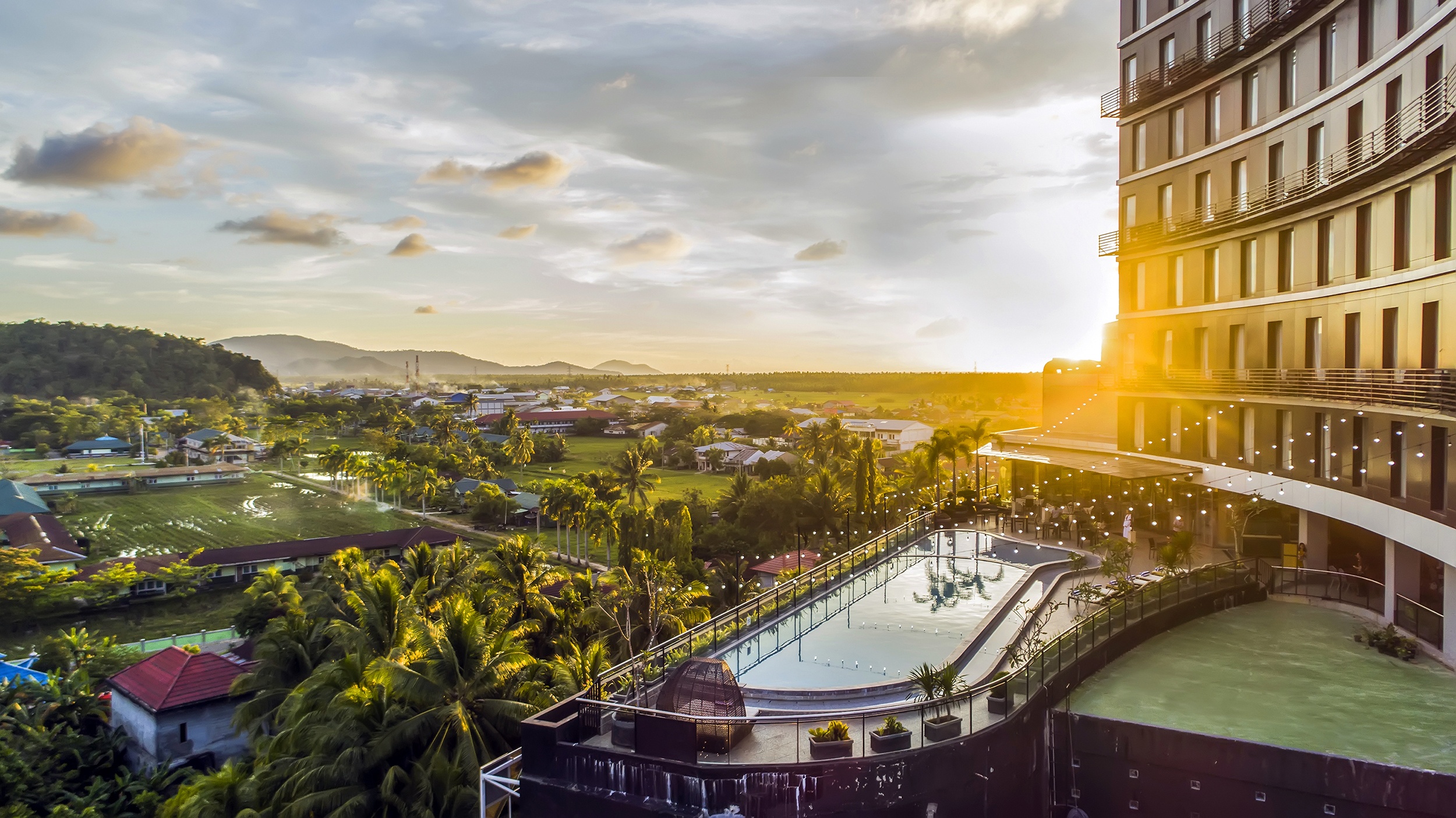 SWISS-BELHOTEL INTERNATIONAL CELEBRATES 32ND ANNIVERSARY WITH GLOBAL PROMOTION
Hong Kong – Swiss-Belhotel International, the global hospitality management chain, is celebrating its 32nd anniversary with the launch of a new promotion that promises generous discounts on accommodation and dining at its entire collection of hotels worldwide!
The Hong Kong-based hospitality company was founded on 25th September 1987 and signed its first ever property in China the same year. Since then, Swiss-Belhotel International has grown from strength to strength, building a world-class portfolio of more than 145 hotels and resorts on three continents, under 14 distinct brand concepts ranging from economy to luxury.
To mark this major milestone, the company has now unveiled its "32nd Anniversary Promotion", which offers an amazing 32% discount on room rates (based on the hotels' Best Flexible Rates) at selected Swiss-Belhotel International hotels around the world! All guests will also be offered complimentary Wi-Fi in their room and throughout the hotel.
This enticing offer is valid for bookings made within 32 hours, between 24th and 25th September 2019, for stays taken before 31st October 2019 (blackout dates apply). Reservations must be made direct via swiss-belhotel.com.
"As we celebrate our anniversary, Swiss-Belhotel International can look back on the last 32 years with a great sense of pride and satisfaction. We have enjoyed considerable success, but none of this could have been achieved without our esteemed guests. The 32nd Anniversary Promotion is our way of saying 'thank you' to all our customers for their continued support," commented Gavin M. Faull, Chairman and President of Swiss-Belhotel International.
"We look forward to welcoming guests to our global collection of hotels this year, as we celebrate our 32nd anniversary. Looking ahead, we will continue to build on our strong foundations and introduce Swiss-Belhotel International's exceptional standards of hospitality to even more destinations around the world. The future is bright!" he added.
Swiss-Belhotel International's 32nd Anniversary Promotion is available at hotels and resorts in 7 countries, including Australia, Bahrain, Indonesia, New Zealand, the Philippines, Switzerland and the United Arab Emirates.
For more information and to celebrate Swiss-Belhotel International's 32nd anniversary, please visit www.swiss-belhotel.com.
For media contact:
Hina Bakht
Managing Director
EVOPS Marketing & PR
Mob: 00971 50 6975146
Tel: 00971 4 566 7355
Hina.bakht@evopsmarketing.com
www.evops-pr.com
Notes to Editors
Swiss-Belhotel International currently manages a portfolio of more than 145* hotels, resorts and projects located in Cambodia, China, Indonesia, Malaysia, Philippines, Vietnam, Bahrain, Egypt, Georgia, Iraq, Kuwait, Oman, Qatar, Saudi Arabia, United Arab Emirates, Australia, New Zealand, Bulgaria, Germany, Italy, Switzerland and Tanzania.  Awarded Indonesia's Leading Global Hotel Chain for eight years, Swiss-Belhotel International is one of the world's fastest-growing international hotel and hospitality management groups. The Group provides comprehensive and highly professional development and management services in all aspects of hotel, resort and serviced residences. Offices are located in Hong Kong, New Zealand, Australia, China, Europe, Indonesia, United Arab Emirates, and Vietnam.
*Numbers may fluctuate