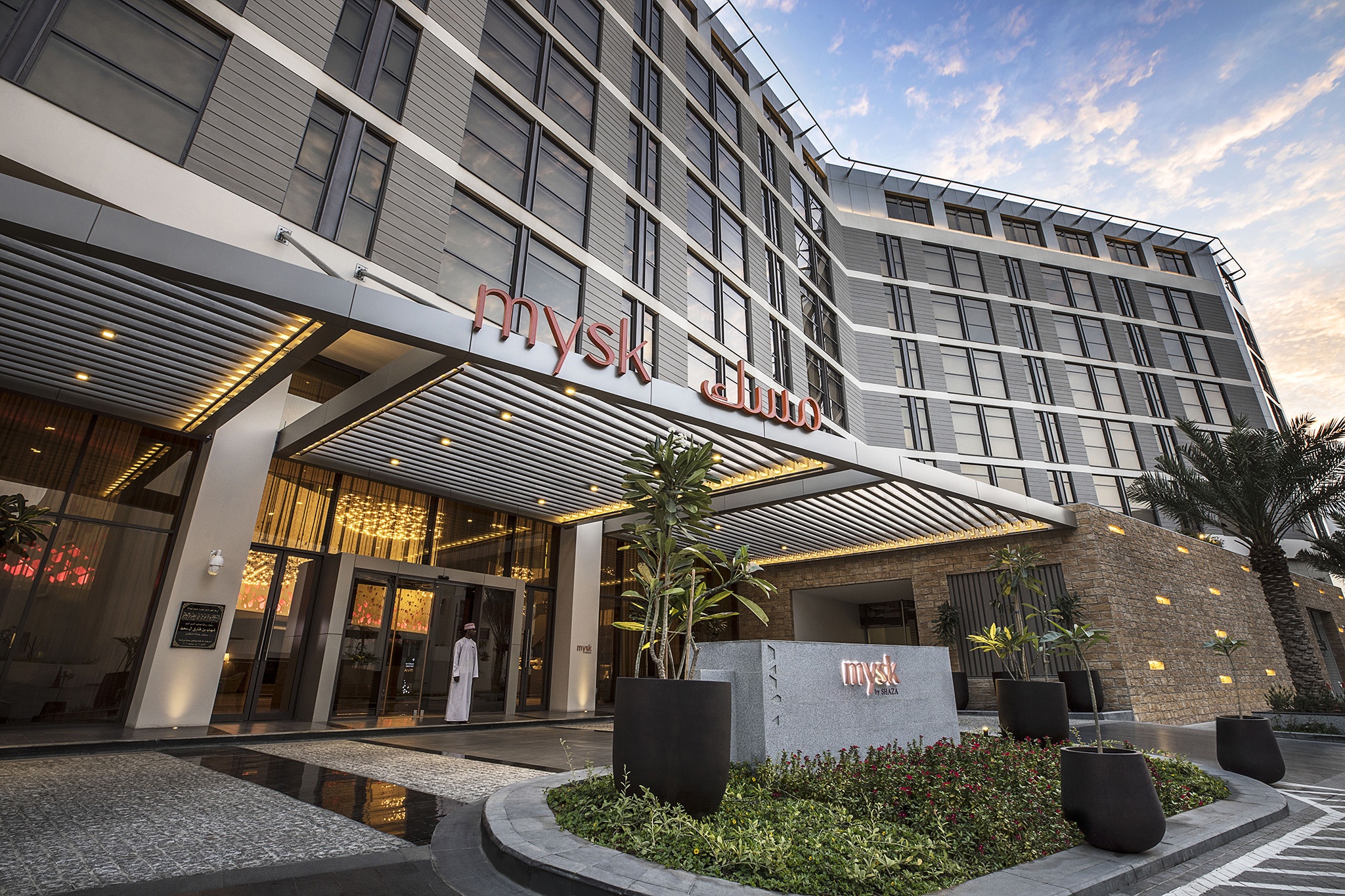 Mysk by Shaza Selected Amongst New Concept Brands at Arabian Hotel Investment Conference 2019
The upscale brand by Shaza Hotels was recently declared the winner of the pitch at SHIC in KSA 
Following its success at Saudi Arabia Hotel Investment Conference (SHIC), where Mysk by Shaza was voted the winner of the new concept brands pitch, the upscale brand will now make a pitch to owners at the Arabian Hotel Investment Conference (AHIC) in Ras Al Khaimah on 10th April 2019.
Chris Nader, Vice President – Development, Shaza Hotels, stated: "Mysk by Shaza has received considerable attention from the investment community following our win at SHIC and we are very excited to continue the conversation at AHIC which is expected to bring together more than 900 hotel investors, owners and operators. With various opportunities under discussion, we are looking forward to our participation at the conference, which is the largest in the region, to strengthen our growing network of partners as well as explore and forge new relationships."
A member of the Global Hotel Alliance, Mysk by Shaza has a strong development pipeline with several hotels coming up across the GCC. The brand, that began operation with the opening of the award-winning Mysk by Shaza Al Mouj in Muscat, recently announced its first property in Saudi Arabia with the signing of Mysk Jeddah which is its seventh in total. This year also marks the debut of Mysk in Sharjah with three retreats, namely Kingfisher Lodge in Kalba, Al Badayer Oasis in Al Badayer and Al Faya Lodge in Mleiha. In addition, two other Mysk properties are under development in Palm Jumeirah in Dubai and Kuwait that are scheduled to open by Q4 of 2019 and 2020 respectively.
Emphasising on the brand's unique personality inspired by the Arabian lifestyle, Chris said: "The upscale segment is one of the fastest growing sectors in the GCC and represents a massive opportunity for us that we are eager to capitalise on. Mysk by Shaza has been designed to provide a distinct guest experience combined with a compelling investment proposition to owners. A significantly lower cost of development per key than expected for such a quality upscale hotel, better back of house efficiencies, reduced staff to key ratio and stronger ADR (Average Daily Rate) versus the competition allow us to deliver a strong return on investment."

About Shaza Hotels
Shaza is the leading hotel management company dedicated to offering true Arabian hospitality inspired by the traditions and culture of various countries along the Silk Route and reflected by the supremely elegant Middle Eastern style décor and serene ambiance that is appreciated by the most discerning travellers.
With four hotels already operational in the Middle East – Shaza Makkah in the Holy city, the multiple award-winning Shaza Al Madina, the newly opened Shaza Riyadh and the flagship hotel under the "Mysk by Shaza" brand Mysk Al Mouj in Muscat – the brand is expanding rapidly with the opening this year of three retreats under the Sharjah Collection, followed by Shaza Doha, Shaza Salalah and Mysk The Palm in Dubai. Shaza is a member of Global Hotel Alliance (GHA), the world's largest alliance of independent hotel brands.
For more information please visit www.shazahotels.com
About Global Hotel Alliance
Global Hotel Alliance (GHA) is the world's largest alliance of independent hotel brands, bringing together more than 30 brands with over 550 hotels in 75 countries. GHA uses a shared technology platform to drive incremental revenues and create cost savings for its member brands. GHA's award-winning loyalty programme, DISCOVERY, provides 14 million members exclusive opportunities to immerse themselves in local culture wherever they travel. For more information, visit globalhotelalliance.com
For further information please contact:
Ali Ozbay
Director of Marketing & Communications
Shaza Hotels
Website: www.shazahotels.com
Email: ali.ozbay@shazahotels.com
Office:  +971 4 437 6460
Follow us on:
Facebook: www.facebook.com/ShazaHotels
www.facebook.com/MyskbyShaza
Twitter: @ShazaHotels @MyskbyShaza
Instagram: @ShazaHotels @MyskbyShaza
Linkedin: https://www.linkedin.com/company/shaza-hotels/ 
#ShazaHotels #IamShaza #MyskbyShaza
For media please contact:
Hina Bakht
Managing Director
EVOPS Marketing & PR
Mob: 00971 50 6975146
Tel: 00971 4 566 7355
Hina.bakht@evopsmarketing.com
www.evops-pr.com