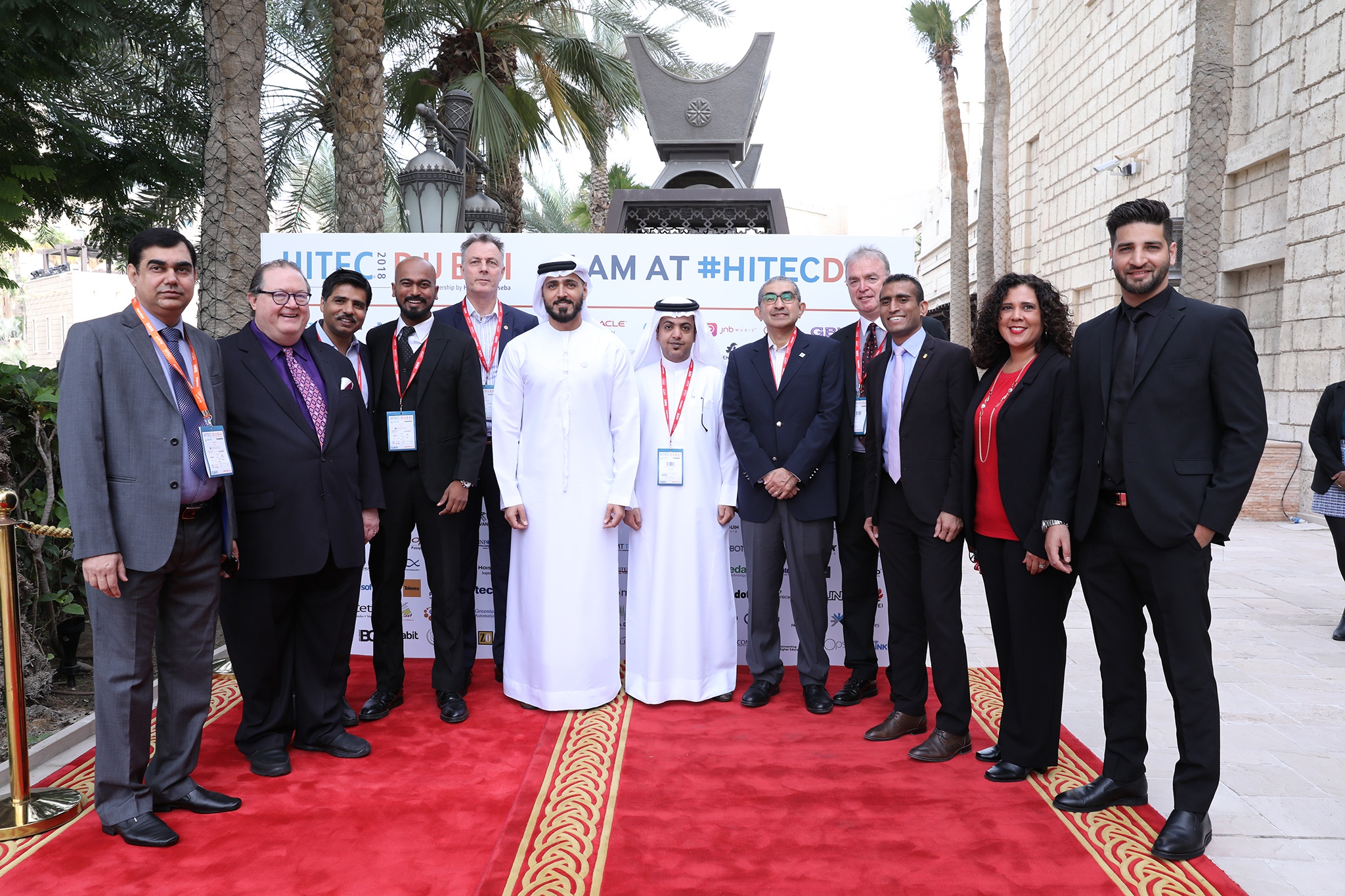 Dubai Tourism Inaugurates HITEC® Dubai 2018
HITEC Dubai 2018, the Middle East's largest hospitality technology exhibition and conference, was officially inaugurated today by Issam Kazim, CEO, Dubai Corporation for Tourism and Commerce Marketing (DCTCM). Co-produced by Hospitality Financial and Technology Professionals (HFTP®) and Naseba, this year's expo, which is taking place at the Madinat Jumeirah Dubai from 5-6 December, is showcasing a wide range of innovative solutions from the world's leading hospitality technology providers.
Travel technology has grown rapidly over the last decade leading to drastic transformation and disruption in all aspects of the industry. HITEC Dubai demonstrates this success with a window to the latest trends shaping the hospitality industry.
Frank Wolfe CAE, CEO of HFTP, said, "The growth and scale of HITEC Dubai is testament to the buoyant hospitality industry in the Middle East. Our core aim is to gather hospitality and technology leaders to share their success stories and tackle common challenges. For the first time we will debut in Dubai, HFTP's expanding Entrepreneur20X (E20X) competition that is a unique opportunity for startups to present their breakthrough business concepts to the industry. Taking centre-stage at the show will be a Promobot, an intelligent humanoid robot. We will also feature ground-breaking regional and international case studies, thought provoking panel discussions and technology demonstrations from the world's top service providers and revolutionary thinkers."
HITEC Dubai's Advisory Council Chairperson Laurent A. Voivenel, Senior Vice President, Operations and Development for the Middle East, Africa and India for Swiss-Belhotel International, said, "HITEC Dubai promises to be stellar show. Technology is in our everyday life with smart homes and hotels need to keep pace with the latest developments in order to meet the expectations of modern travellers. As our industry expands in an increasingly competitive market it is essential to integrate technology to enhance the guest experience with greater efficiency. Internet of Things, Cloud Technology, Virtual Reality, Artificial Intelligence, Robotics, Blockchain, etc are all paving the way for the future of technology in the hospitality sector and HITEC Dubai will be a great platform to see what lies ahead."
For more information or to register for HITEC Dubai 2018
visit https://www.hitec-dubai.com/
Call Amir Abdin on +971 44 55 7920 or Rouf Hyder Beigh +971 44 55 79 32
ABOUT HFTP
Hospitality Financial and Technology Professionals (HFTP) is a global non-profit hospitality association, headquartered in Austin, Texas, USA, that uniquely understands the industry's problems. HFTP has members and stakeholders across the globe. HFTP assists its members in finding solutions to industry problems more efficiently than any organization via its expert networks, research, conferences such as HITEC and certification programs. HFTP also owns the world's only hospitality specific search engine, PineappleSearch.com. HFTP is recognized as the spokes group for the finance and technology segment of the hospitality industry.
ABOUT NASEBA
Naseba offers global business facilitation services. The company creates growth opportunities by bringing together people, partners and ideas. It helps clients raise capital, enter new markets, secure partners, close sales and educate workforces. Naseba's goal is to create opportunity and add economic value at every stage of its client's journey. It does this through three key areas: investor services, commercial services and leadership services. Since inception in 2002, Naseba has facilitated deals totalling billions of dollars for its clients. The company has connected over 100,000 global executives through more than 1,000 proprietary business platforms and is an expert in growth markets.
About Dubai's Department of Tourism and Commerce Marketing (Dubai Tourism)
With the ultimate vision of positioning Dubai as the world's leading tourism destination and commercial hub, Dubai Tourism's mission is to increase the awareness of Dubai among global audiences and to attract tourists and inward investment into the emirate. Dubai Tourism is the principal authority for the planning, supervision, development and marketing of Dubai's tourism sector. It markets and promotes the Emirate's commerce sector, and is responsible for the licensing and classification of all tourism services, including hotels, tour operators and travel agents. Brands and departments within the Dubai Tourism portfolio include Dubai Business Events, Dubai Calendar, and Dubai Festivals and Retail Establishment.
For media contact:
Hina Bakht
Managing Director
EVOPS Marketing & PR
Mob: 00971 50 6975146
Tel: 00971 4 566 7355
Hina.bakht@evopsmarketing.com
www.evops-pr.com