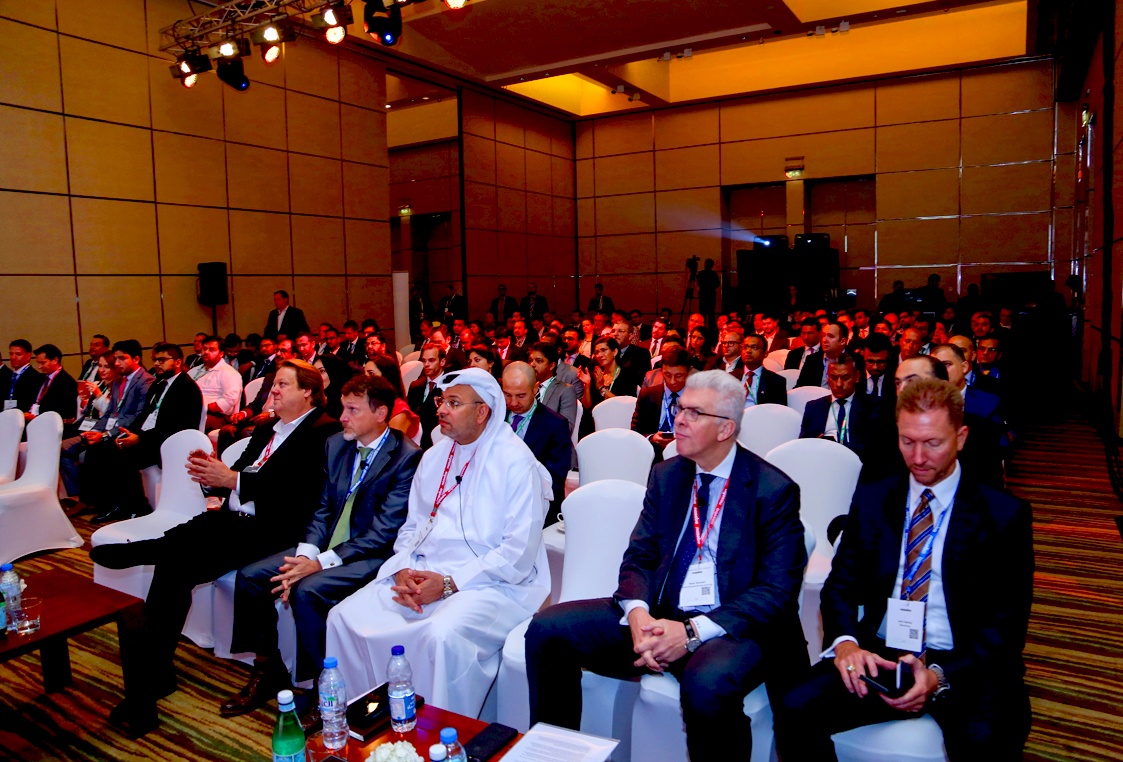 Fintech Summit in Dubai to Put the Spotlight on New Frontiers of Innovation in Financial Sector
Financial technology (fintech) heavyweights will return to Dubai on 30th October 2018 on board the Queen Elizabeth 2 at Port Rashid for the third annual Fintech Summit, organised by leading regional deal facilitation company Naseba.
With the Middle East's financial landscape rapidly evolving owing to emerging and disruptive technologies and drive towards digitalization, this year's conference will once again provide a unified platform for banking, financial services and insurance (BFSI) decision makers to share the cutting-edge developments and innovations in the industry.
Held under the banner theme of 'Enterprise Grade. Real World. Now' the Fintech Summit will bring together an influential line-up of high-profile speakers alongside leading solutions providers.
Sandeep Chauhan, EVP, Global Head, Operations and Technology, Mashreq Bank, said, "Fintech is gaining momentum across the region, with governments and private sector companies adopting next generation technology in their eagerness to support sustainable economic development and establish a competitive advantage. The UAE, and Dubai in particular, is accelerating investment and implementation in support of the National Innovation Strategy set out by His Highness Sheikh Mohammed Bin Rashid Al Maktoum, Vice President and Prime Minister of the UAE and Ruler of Dubai, who has expressed his vision to make the UAE a global leader in innovation. Against this background, today's BFSI C-suite need to be ahead of the curve when it comes to implementation".
According to industry reports 82% of financial services companies plan to increase fintech partnerships in the coming three to five years, with an expectation of 20% ROI on their innovation projects. The global banking industry will spend US$519 billion on technology this year, an increase of 4.1% on 2017 spend, with legacy system updates and next-generation back office solutions leading investment.
Recent research by Gartner put a figure of US$155 billion on MENA region IT spending in 2018, with banking and securities firms leading spending growth in the last 12 months (+3.6%), followed by insurance (+2.9%); and making significant investment into analytics, blockchain, artificial intelligence and software applications.
At the same time according to a survey by Ernst & Young banks were primed to invest anywhere from US$5-20 million for digital initiatives and the BFSI sector in the Middle East is turning its attention to digital transformation, with Emirates NBD alone committing AED 1 billion (US$272.3 million) over the next three years.
Key speakers at the Fintech Summit include Sopnendu Mohanty, Chief Fintech Officer, Monetary Authority of Singapore; Nasir Zubairi, CEO, Luxemburg House Of Financial Technology; Peter Smith, Managing Director, Policy and Strategy, Dubai Financial Services Authority; Nick Lee, Authorisation Director, BFSI, Abu Dhabi Global Markets; Abdul Malik Al Sheikh, Senior Advisor, Saudi Arabian Monetary Authority; Max Liu, Co-Founder & CEO, EMQ.
To learn more about the Fintech Summit please contact Amir Abdin on amirabdin@naseba.com
For registrations please visit https://goo.gl/xK6wTM
About Naseba
Naseba creates growth opportunities, connecting people, partners and ideas. Focused on deal facilitation, it helps clients: raise capital, close sales, enter new markets, secure partners and educate workforces. Naseba's goal is to create opportunity and add economic value at every stage of its client's journey. It does this through three key areas: investor services, commercial services and leadership services.
Since 2002, Naseba has facilitated more than a billion dollars' worth of deals and has connected over 100,000 global executives through more than 1,000 proprietary business platforms in liquid growth markets.
Naseba is a signatory of the Women's Empowerment Principles – Equality Means Business, produced and disseminated by the United Nations Entity for Gender Equality and the Empowerment of Women (UN Women) and the United Nations Global Compact.
For media contact:
Hina Bakht
Managing Director
EVOPS Marketing & PR
Mob: 00971 50 6975146
Tel: 00971 4 566 7355
Hina.bakht@evopsmarketing.com
www.evops-pr.com