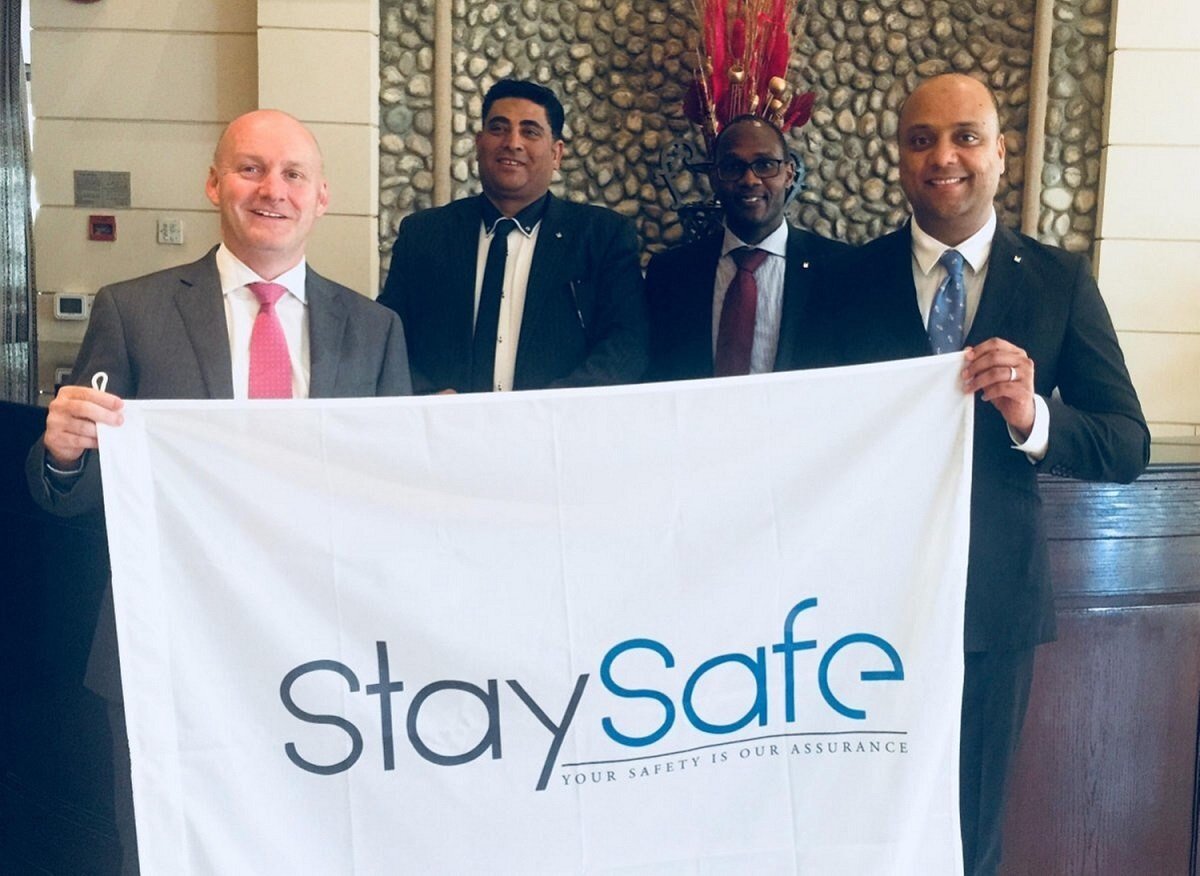 Millennium Airport Hotel Dubai ranks among top 5 out of 32 hotels audited by StaySafe Hospitality
The Millennium Airport Hotel Dubai has achieved advanced level certificate in the StaySafe Certification Program audited by the StaySafe Hospitality. Recognised as the leading international risk assurance program specifically designed for enhancing safety and security in the hospitality sector, StaySafe serves as a seal of approval for the industry.
Mr. Simon Moore, General Manager of Millennium Airport Hotel Dubai, said, "We are extremely proud to be among the top 5 out of 32 hotels in the program and amongst the highest in Millennium hotels. This achievement demonstrates our credibility and high standards in terms of health & safety, security, fire safety, food safety, leisure safety and crisis management. The comprehensive report enables us to benchmark against the industry best practices as well as work on areas of improvement."
Mr. Moore further added, "Our guests are the most important part of our business. A positive health and safety culture throughout the hotel helps to ensure that our employees feel valued and your guests feel safe, and importantly all return home safely to their families and friends."
The StaySafe program standards have been developed by senior hospitality risk management professionals, security professionals and fire safety engineers using a combination of internationally recognized risk management standards. These include both mandatory and optional standards for best practices within the industry.
For hotel marketing contact:
Sheryl Aquiatan
Assistant Marketing Manager
Millennium Airport Hotel Dubai
Mob: 00971 56 506 0983
Tel: 00971 4 702 8888
sheryl.aquiatan@millenniumhotels.com 
For media contact:
Hina Bakht
Managing Director
EVOPS Marketing & PR
Mob: 00971 50 6975146
Tel: 00971 4 566 7355
Hina.bakht@evopsmarketing.com
www.evops-pr.com
Millennium Hotels and Resorts, Middle East and Africa
Millennium Hotels and Resorts is a dynamic, global hotel company, which owns, asset manages and operates over 130 hotels worldwide. With almost 40,000 rooms and a portfolio of brands; including Biltmore, Grand Millennium, Millennium, Millennium Place, M Hotel, Copthorne, Kingsgate, Millennium Executive Apartments and Studio M, that serves different market segments, representing quality and value in every class.
Currently operating 35 hotels in the Middle East and Africa, the Group has an extensive expansion strategy in place, with 40 hotels in the pipeline. Each property in the region is unique, catering to the varying tastes and needs of the international business and leisure traveller but with a consistent promise to provide a first class service and a rewarding experience for guests. Millennium Hotels and Resorts is committed to differentiating itself by embracing the true spirit of diverse traditions, with a sincere respect to historical heritage and local culture.
With the motto "More than Meets the Eye", Millennium & Copthorne is committed to a customer-centric philosophy and complete guest satisfaction.
For more information, please visit www.millenniumhotels.com