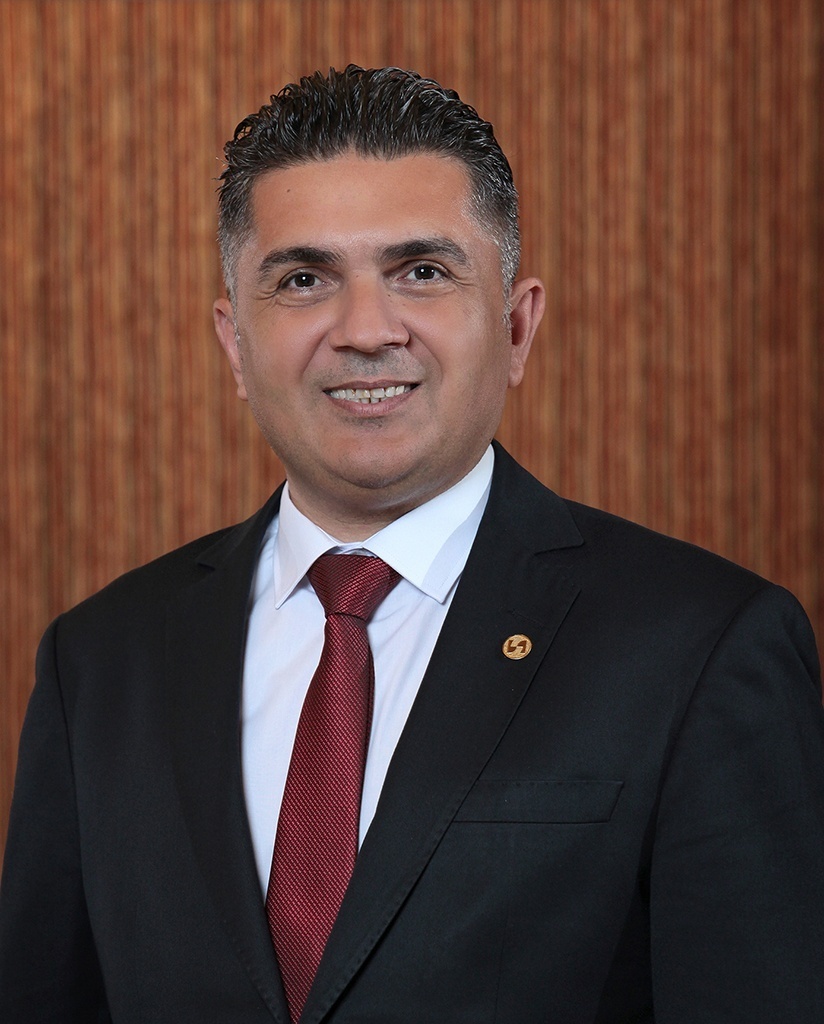 Swiss-Belhotel International Appoints Hotel Manager For Two Upcoming Hotels In Kuwait
KUWAIT – Swiss-Belhotel International (SBI) has appointed Hakan Gencer as the Hotel Manager of its upcoming properties in Kuwait Swiss-Belhotel Bneid Al Gar, scheduled to open in Q4 2018 and Swiss-Belresidences Al Sharq, scheduled to open in Q3 2019. Hakan's joining will establish the pre-opening office for Swiss-Belboutique Bneid Al Gar.
Making the announcement, Laurent A. Voivenel, Swiss-Belhotel International's Senior Vice President, Operations and Development for the Middle East, Africa and India, said, "Hakan is an experienced and dynamic hospitality professional with extensive operations expertise in managing luxury resorts and city hotels. He has been with our group since 2016 as the general manager for Grand Swiss-Belhotel Celik Palas Thermal Spa. We are confident under his leadership Swiss-Belhotel Bneid Al Gar will achieve the highest level of performance and guest satisfaction. In addition, Hakan will also oversee the build-up of Swiss-Belresidences Al Sharq, our second property in Kuwait."
Hakan brings with him over two and a half decades of outstanding experience in the hospitality industry working with some of the world's most successful and prestigious hotels in Turkey and London in various capacities. Prior to joining Swiss-Belhotel International group, Hakan was the complex director of food and beverages in two leading business hotels in Bursa, Turkey.
Dual nationality holder from Turkey and the UK, Hakan has a long list of accomplishments and accolades during his distinguished career. Upon joining the Swiss-Belhotel Bneid Al Gar, he commented, "I am delighted to lead the team at this superb hotel and really grateful to Swiss-Belhotel International for having given me the opportunity to continue with the group. It is truly exciting to take up this challenge and be entrusted with the responsibility to open the brand's first hotel in Kuwait."
The steady growth of tourism in Kuwait, with a vision to welcome 440,000 visitors annually by 2024 is fuelling demand for quality hotels. Swiss-Belhotel Bneid Al Gar will be a comfortable and stylish address for both business and leisure travellers offering a home-away-from-home experience. Featuring rooms equipped with top-notch facilities, the hotel enjoys an exceptional location in Kuwait City. Included in its facilities will be a multiple choice of leisure and recreation facilities such as two superb restaurants, lobby café, spa, health club and swimming pool.
The second property, Swiss-Belresidences Al Sharq will serve as a great base for corporate travellers being strategically located in the business district near Souq Sharq. It will offer guests a choice of  one and two bedroom hotel apartments with fully-equipped kitchen facilities. The hotel will also feature an all-day-dining restaurant, a deli corner in the lobby, kids club and a swimming pool.
Kuwait is pressing ahead with multiple plans to boost tourism that will see billions of dollars being invested in projects such as the expansion of Kuwait International Airport, reaching 25 million passenger capacity annually by 2025; and development of cultural attractions like Sheikh Saad Al-Abdullah Islamic Centre. According to figures from the World Travel and Tourism Council, travel and tourism investment in Kuwait is set to rise 1.5% per annum over the next ten years to KWD135.6 million in 2027.  Performance is forecast for strong recovery in 2018 with continued growth until 2026, reaching values of KWD501.3 million.
https://www.instagram.com/swissbelboutiquehotelkwt/
For further information visit http://www.swiss-belhotel.com
Notes to Editors:
About Swiss-Belhotel International
Swiss-Belhotel International currently manages a portfolio of more than 150* hotels, resorts and projects located in Cambodia, China, Indonesia, Malaysia, Philippines, Vietnam, Bahrain, Egypt, Iraq, Kuwait, Oman, Qatar, Saudi Arabia, United Arab Emirates, Australia, New Zealand, Bulgaria, Georgia, Italy and Tanzania.  Awarded Indonesia's Leading Global Hotel Chain for six consecutive years, Swiss-Belhotel International is one of the world's fastest-growing international hotel and hospitality management groups. The Group provides comprehensive and highly professional development and management services in all aspects of hotel, resort and serviced residences. Offices are located in Hong Kong, New Zealand, Australia, China, Europe, Indonesia, United Arab Emirates, and Vietnam. www.swiss-behotel.com
*Numbers may fluctuate
For media contact:
Hina Bakht
Managing Director
EVOPS Marketing & PR
Mob: 00971 50 6975146
Tel: 00971 4 566 7355
Hina.bakht@evopsmarketing.com
www.evops-pr.com