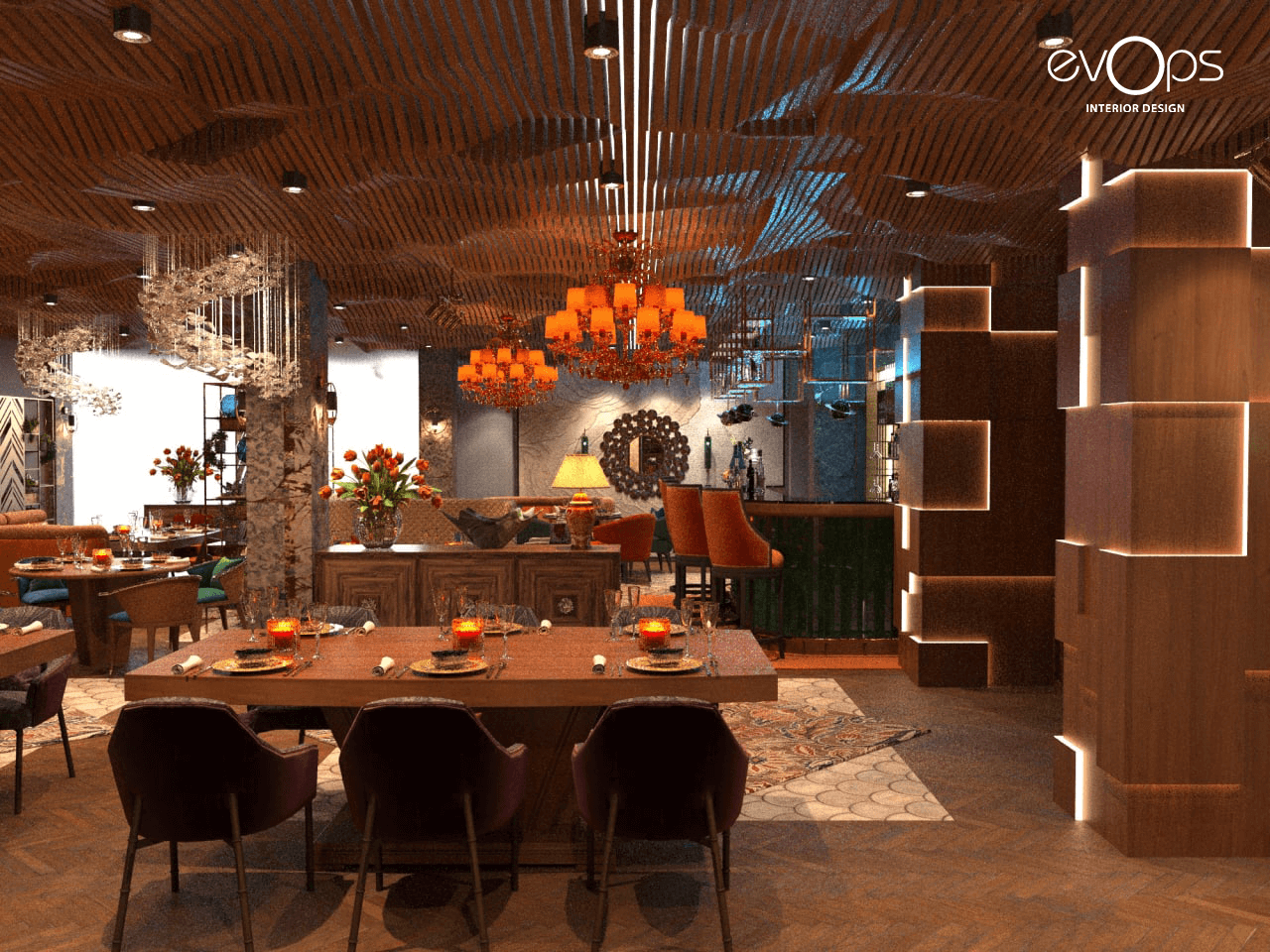 EVOPS Hotel Consultancy Announces Completion of Interior Design for Chortoq Boutique Hotel Managed by ATECA Hotels in Uzbekistan
Dubai-based EVOPS Hotel Consultancy DMCC has announced the completion of Interior Design for the exclusive Chortoq Boutique Hotel Managed by ATECA Hotels in Uzbekistan. Located in Namangan region away from the city noise, the Chortoq Boutique Hotel is owned by Mr. Bokhodir Abdurayimov and Mr. Sardar Vali (Chartak Resort JV LLC) and managed by ATECA Hotels. Set deep in the heart of the Fergana Valley at the foot of the Chartaksay river in the idyllic Chartak area, sustainability is at the forefront of its development and is therefore be a key aspect of design.
Making the announcement Mr. Michel Noblet, Executive Chairman of EVOPS Hotel Consultancy DMCC and ATECA Holding, stated, "We are delighted to complete the interior design for Chortoq Boutique Hotel in Uzbekistan in record time and extremely grateful to the owners for having entrusted us with this prestigious project. Led by Ms. Hina Bakht, Managing Director for EVOPS Hotel Consultancy DMCC, and Vice Chairman of ATECA Holding, our design team includes highly specialized and experienced designers from Dubai, Singapore, Paris, Tashkent, and New Delhi."
"Inspired by the infinite landscapes and enchanting Chartak mountains, the design by EVOPS Hotel Consultancy will be paramount to the experience Chortoq Boutique Hotel Managed by ATECA Hotels aims to provide. With today's and tomorrow's guests in mind, our focus has been on offering a modern experiential design in a serene setting", said Hina.
She further added, "Chortoq's storied history and spectacular location makes it one of the most unique destinations in the world. Its allure is as much about its picturesque location as it is about its fascinating concept that is fit for a fairy tale. Our attempt has been to provide a design that is of its time and yet timeless. Boutique style elegance, city chic and simplicity all come together in harmony."
The Chortoq Boutique Hotel offered EVOPS design team an exciting challenge given its extraordinary location. Hina stressed, "It has been envisioned to pay homage to the region's rich and intriguing culture and surroundings with luxe modernity. This project required smart thinking to provide the elegance and sophistication that the high-end 5-star clients expect and the ambience their lifestyle demands. Practicality, longevity, sustainability, and budget were the key considerations. With utmost respect to its context and locality, we carefully looked at the materials and colour palettes as well as took into consideration integration of the latest technology and sustainability with our design."
Hina explained, "Absorbing the sights, sounds, flavours and thrills of Uzbekistan our aim was to build a connection between the visitors to the Chortoq Boutique Hotel and its surroundings. The 'wow' experience will begin from the arrival and will continue all along through delightful human-centric design surprises"
About EVOPS Hotel Consultancy DMCC
EVOPS is a specialized hotel development consultancy, located in Dubai, offering a range of strategic services to both hotel owners and operators. With an extensive regional and global network, EVOPS is an accomplished project management specialist providing unrivalled market intelligence for hospitality assets and mixed-use developments. Owner and Operator relations is the company's core capability and an integral part of its consulting practices. EVOPS services range from Hotel Development Advisory to Pre-Opening Consultancy, Finding Hotel Operators, Conducting Due Diligence, Feasibility Studies, Market Intelligence, Negotiation of Management Contracts, Mergers and Acquisitions, Architecture, Interior Design, Branding, Marketing and Training.
For more information visit www.evopshotelconsultancy.com
For media contact:
Hina Bakht
Managing Director
EVOPS Marketing & PR
Mob: 00971 50 6975146
Tel: 00971 4 566 7355