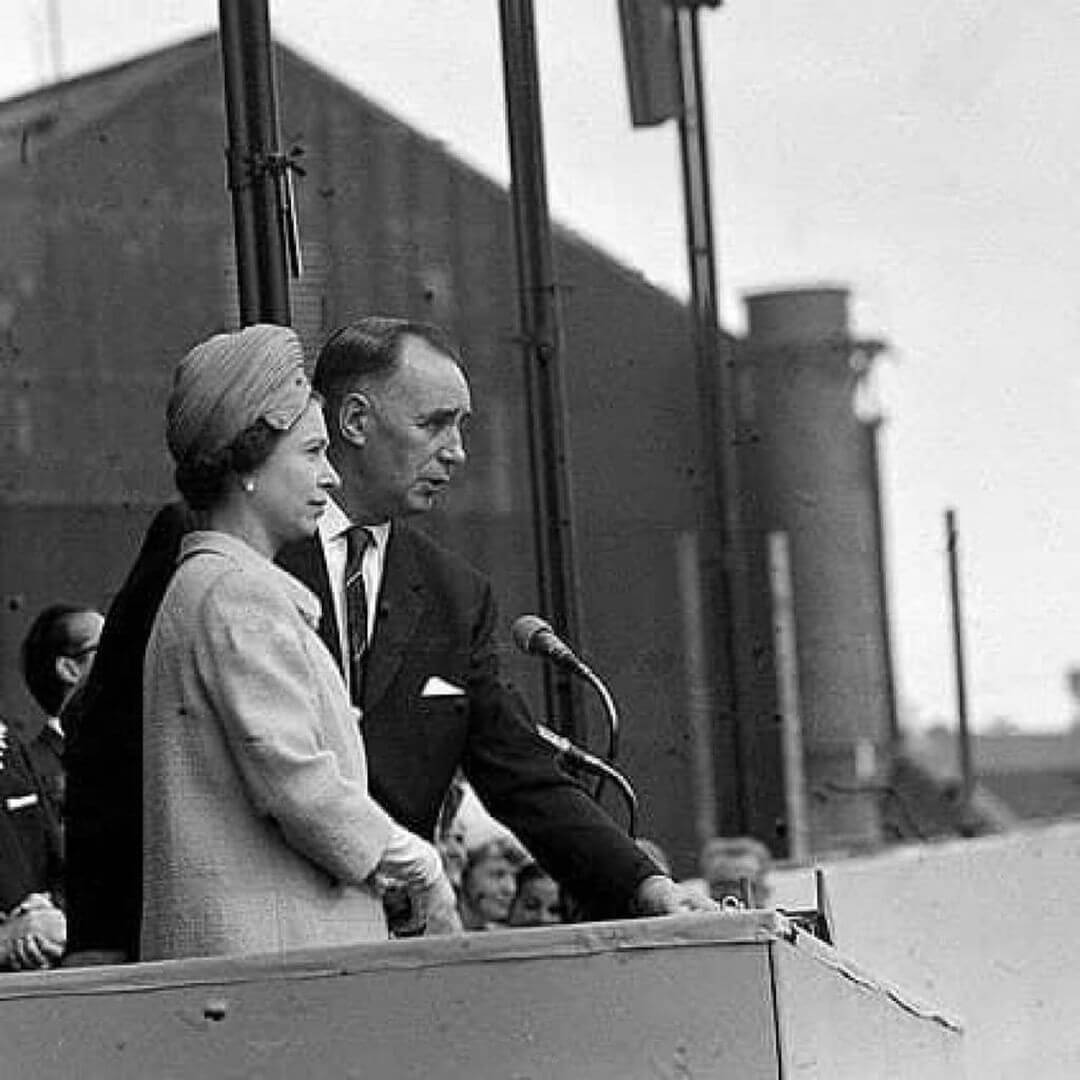 Join the Queen's Platinum Jubilee Celebrations at the Queen Elizabeth 2 in Dubai
The Queen Elizabeth 2 (QE2), the iconic cruise ship, has unveiled an exciting line-up of special events and activities as a tribute to Her Majesty the Queen Elizabeth II on the occasion of her Platinum Jubilee celebrations. The festivities will run from Wednesday 1st June to Sunday 5th June at the QE2 and will provide an opportunity for people to join in the unprecedented celebrations reverberating around the world.
Ferghal Purcell, General Manager of QE2 said, "We are proud to pay homage to the British Monarch's glorious 70-year reign with a series of special celebrations organized in Her Majesty's honour. We look forward to welcoming our guests for unique experiences to toast the longest serving British monarch now reaching the Platinum Jubilee milestone. The QE2's magnificent past is embedded with fascinating memories of Her Majesty's visit on board, and we are delighted to share those stories with our guests."
 Heritage Tours
QE2 was launched on 20 September 1967 by Her Majesty Queen Elizabeth II. It circumnavigated the globe a full 25 times and completed 812 Atlantic crossings in its lifetime. Immerse yourself in the history of iconic ship with Peter and discover its extraordinary as he walks you through its glorious past.
Date: From 31st May – 5th June 2022
Time:  11am, 3pm and 5pm
Special package: AED 96 for a tour and select drink in the Golden Lion
For reservations and information
Call: 600 500 400
Email: tours@qe2.com
visit www.qe2.com
PLATINUM AFTERNOON TEA WEEK
Indulge in the finest British tradition with Platinum Afternoon Tea fit for a Queen on board the QE2. Enjoy an exquisite selection of classic sweet and savoury delights for Afternoon Tea at the Queens Grill – a venue once reserved for visiting Royals and First-Class Passengers.
Date: From 31st May – 5th June 2022
Time: From 3pm to 6pm
Venue: Queens Grill
For reservations and information
Call: 600 500 400
Email: dining@qe2.com
PLATINUM JUBILEE QUIZ NIGHT
The QE2 is bringing you a 'Right Royal Quiz'. If you know your Duke of Sussex from your Duke of Kent or which football team the Queen supports – then this quiz is for you.
Date: 2nd June 2022
Time: From 8pm-10m
Conducted by: The Quiz Master from the Theatre by QE2
Price: A minimum spend of AED 96 per person on food and beverage to book a table to take part in the quiz night
On offer will be British favourites such as Pie and Pint as well as Special Curries
For reservations and information
Call: 600 500 400
Email: reservations@qe2.com
PLATINUM JUBILEE DINNER
Entertainment will be brought to you by a Royal Marines Corps of Drums, a Piper, and a Military Band, who have been specially flown over for the week's celebrations on the QE2. You will be piped to dinner and Dubai Eye's own Tom Urquhart will be your host for the evening. Once the band finishes playing, Dubai 92's Remix Rich will keep you entertained until past midnight!
Dates: 3rd and 4th June 2022
Venue: The Queens Room
Time: Dinner from 8pm – 11pm followed by a cash bar until 12:30am
Price: AED 595 per person
Price includes: 3 course set-menu dinner and three-hour beverage package
Live Entertainment
Dress Code: Black Tie, Formal Dress or National Dress
For reservations and information
Call: 600 500 400
Email: dining@qe2.com
PLATINUM JUBILEE VARIETY SHOWS
This is a true Variety Show – featuring The Royal Marines Corps of Drums, a Scottish Piper, Shirley Bassey tribute, local ballet school – Turning Pointe, an amazing Juggler and much more… Where better to celebrate a legend than onboard Her Majesty's iconic QE2… a legend in its own right! So, join us for an evening of quality variety entertainment at its very best.
Dates: 3rd and 4th June
Time: From 8pm – 10pm
Venue: The Theatre by QE2
Price: Theatre tickets start from AED 125 and go up to AED 175
Drinks can be enjoyed on cash basis at the Crystal Bar from 7-8pm as well as during the intermission.
For reservations and information
Call: 058 838 3107
Email: tickets@otbuae.com