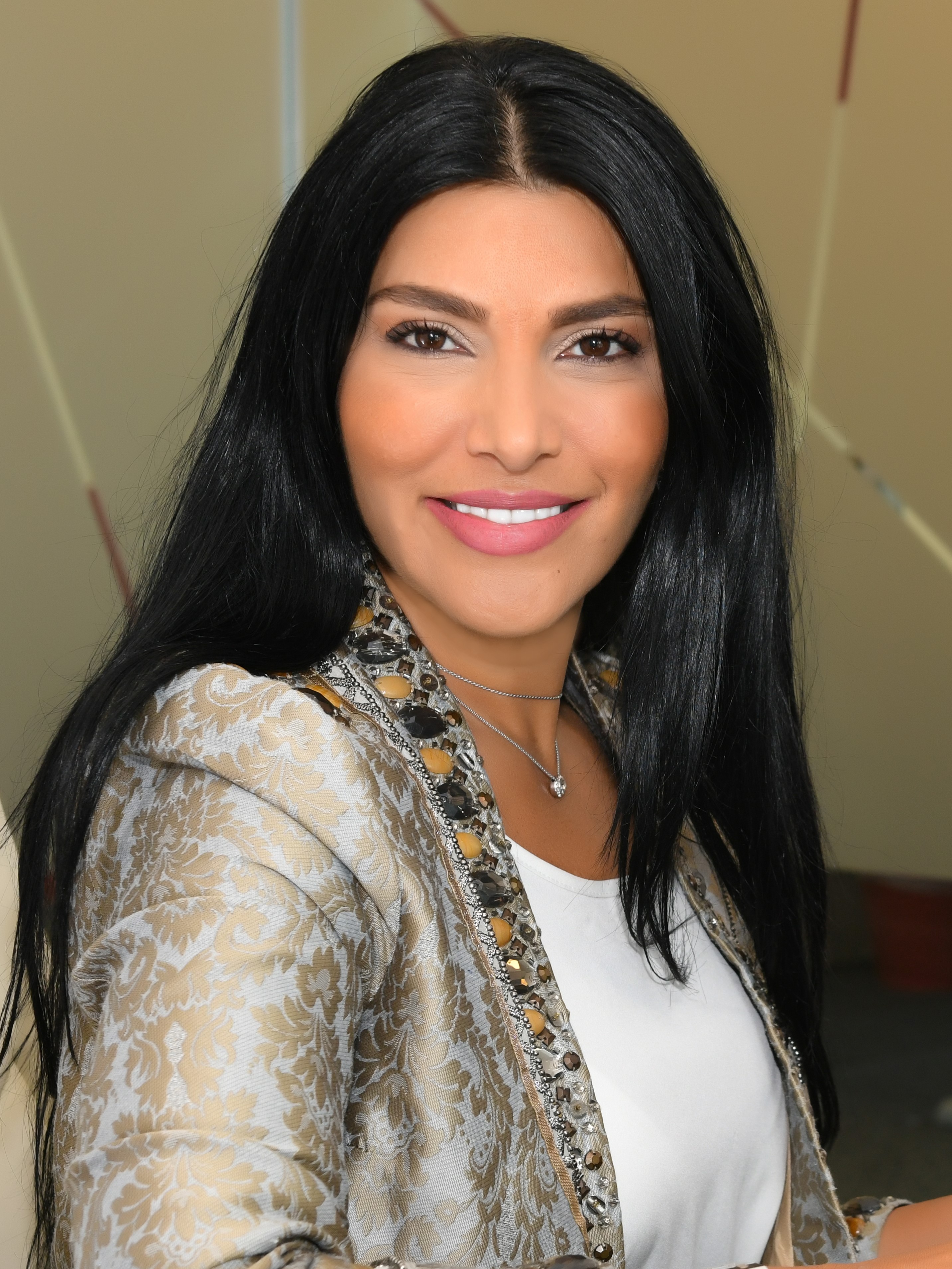 'Crossroads Emerging Leaders Program' by Harvard Business School Club of the GCC & The Lakshmi Mittal South Asia Institute Supports 71 Students in 2018 Edition Held in Dubai
Harvard professors welcomed this year 71 first-generation college students from Africa, the Middle East, Central Asia and South Asia to the 2nd annual Crossroads Emerging Leaders Program held in Dubai. Crossroads is a collaboration between the Harvard Business School Club of the GCC (HBS) and the  Lakshmi Mittal and Family South Asia Institute. The other partners include Dubai International Financial Center (DIFC), Air Arabia, Dubai Future Accelerator and Expo 2020. The co-sponsors are Center for Middle Eastern Studies, Harvard University, and the Harvard University Center for African Studies.
Speaking to the group of students at the CEO and Mentor panel at Crossroads Emerging Leaders Program 2018, Hala Matar Choufany – President of HVS, Middle East, Africa and South Asia, and a board member of HBS Club of the GCC – stressed not only on the significance of education but the various other attributes that lead to success. During the discussion she highlighted qualities required in the workplace such as good attitude, creativity, flexibility, commitment and pushing oneself to improve and succeed.
Hala said, "There is a saying: 'The only disability in life is a bad attitude' and I strongly believe in that because everything else you can achieve. As an employer at HVS, and also as an individual, when we look at CVs it is great to know the academic qualifications, but we hire for attitude. So, have a positive attitude, stay focused and stay determined and you will definitely succeed."
Elaborating on the approach one needs to have, Hala continued, "In current days looking at global economies and having worked with so many diverse audiences, cultures and markets, I will say one strategy does not fit all. You need to be adaptable and understand the contextual and cultural aspect. It is all about how we think differently and being creative. A lot of what we do in the real life and in our business is about passion – especially the hospitality sector."
Crossroads is a unique, fully-funded career development opportunity for accomplished, ambitious young people who have already had to overcome significant barriers to higher education and gives them access to Harvard courses and training modules. Hala said, "This year we saw a larger and more diverse group of students including 30 women exposed to a greater variety of disciplines within Science, Technology, Engineering, Arts, Mathematics (STEAM), business and leadership. In the coming years we are looking to have a greater representation from the Middle East as well as higher number of women participating in it."
The Crossroads program supports students who are the first in their families to attend college and may also be facing challenging financial and social circumstances that discourage them from applying to postgraduate schools. It covers the costs of the students' international travel, boarding, lodging and class materials. This year 1732 students applied from 69 countries across the region. Out of these 500 students were shortlisted for the final stage of interviews from where 71 students were selected for the 2018 course.
The 3-year plan is to expand the program in Dubai and especially in local communities through electronic platforms to allow emerging leaders from the greater region to get access to Harvard courses and training modules.
During the 2018 edition students engaged with each other and faculty through the renowned Harvard Business School case-study method of teaching and learning, exposing them to real, contemporary business scenarios. Executives from leading private and publicly-owned multinational companies visited the classroom to interact with students and offer their invaluable wisdom and experience.
The Harvard faculty leading the Crossroads program include Tarun Khanna, SAI Director and Jorge Paulo Lemann Professor, Harvard Business School; Karim R. Lakhani, Charles E. Wilson Professor of Business Administration, Harvard Business School, co-director of the Laboratory for Innovation Science at Harvard, and the faculty co-founder of the HBS Digital Initiative.
About HBS Club of the GCC
Founded in 2009, the HBS Club of the GCC is a non-profit organization representing 1,000+ Harvard Business School Alumni in the GCC from various industry sectors. It fosters collaboration among members and helps them to make a difference in their lives, businesses and broader community. The club organises throughout the year world-class events and unique conferences, bringing to the region the very best in business education while connecting students, executives and governments. The 'Crossroads Emerging Leader Program' and the 'Crossroads Conference' are its main flagship events.
For more information about HBS Club of the GCC visit www.hbsgcc.org
About HVS
HVS is a leader in global hospitality financial consulting. Hotel owners, developers, investors, lenders, management companies, and public agencies around the world rely on HVS to make informed business decisions. HVS's commitment to excellence and unrivalled hospitality intelligence is delivered by more than 300 people in over 50 offices throughout the world who specialize in a wide range of hospitality assets including hotels, restaurants, casinos, shared ownership lodging, mixed-use developments, spas, and golf courses, as well as conventions, sports, and entertainment facilities.
For more information about HVS visit https://hvs.com
Middle East Office
2102 North, Emirates Financial Towers
Dubai International Financial Centre
PO Box: 482068, Dubai, UAE.
Tel: +971 (4) 354-4771
Fax: +971 (4) 354-4772
Email: hchoufany@hvs.com
https://hvs.com
Connect with HVS MEA on:
https://www.linkedin.com/company/hvsmea/
https://www.facebook.com/HVSMEA
https://twitter.com/hvsmea
https://www.instagram.com/hvsmea
#HVSMEA
For media contact:
Hina Bakht
Managing Director
EVOPS Marketing & PR
Mob: 00971 50 6975146
Tel: 00971 4 566 7355
Hina.bakht@evopsmarketing.com
www.evops-pr.com